When I first started mystery shopping, objections were the hardest thing for me to come up with on the spot. In fact, I would go so far to say that how well you deliver objections determines how good of a mystery shopper you really are, and how well a leasing consultant overcomes them determines how successful they will be.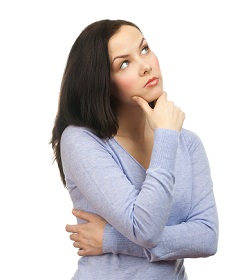 Before going into an apartment mystery shop, you should always look at the floor plans of a couple of the units and come up with a some objections. Also, objections don't only have to be about the apartment, itself. Be sure to look over the community amenities, as well. There's lots of material.
Here is a list of common objections that I dealt with as a leasing consultant.
Kitchen: (In my experience, the kitchen is probably the best place to find possible objections.)
The kitchen is too small.
The kitchen sink is too shallow.
There's no garbage disposal.
There's no dishwasher.
There's not enough cabinet space.
There's no dining area.
There's no ice maker.
The kitchen isn't open.
There's no sprayer on the sink.
The oven is not self-cleaning
The oven is not gas and gas is better for cooking.
There's no pantry.
There's not enough counter space
The kitchen doesn't include a microwave.
There's no breakfast bar.
The kitchen doesn't have granite countertops.
The fixtures are dated.
The appliances aren't new.
The appliances aren't stainless steel.
Common rooms:
There's not enough storage space.
There's no coat closet.
There's no fireplace.
The fireplace is not woodburning.
The fireplace is not gas.
The dining room doesn't have a place to mount a flat screen.
There's only carpet.
There's only hardwoods.
There's not enough room for my L-shaped couch.
General Items:
It doesn't come furnished.
Oversized furniture doesn't fit.
There's not enough light.
The fixtures are dated.
There's not balcony.
There's no sunroom.
Doesn't come with a washer and dryer.
There are no washer and dryer hook ups.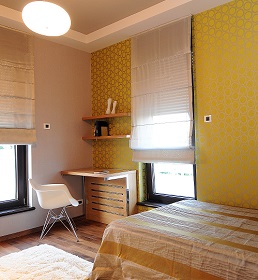 Bedroom(s):
The rooms aren't spacious enough.
The closets aren't walk in.
The bedroom won't fit a queen sized bed.
The closets don't have hanging racks.
The doors open in rather than out.
Bathroom(s):
Guests have to walk through the bedroom to get to the bathroom.
Bathroom doesn't have a garden or Jacuzzi tub.
Bathroom doesn't have double vanity.
The shower rods aren't round.
There's no guest bathroom.
There's no linen closet.
Community Amenities:
There's only one pool.
The pool isn't saltwater.
There are no tennis courts.
The tennis courts aren't clay.
The apartments don't come with storage.
The property has no additional storage.
There's no clubhouse to rent out.
There's no media center.
There's no trash pick-up service.
There's no pet area.
There are no nature trails.
There's no playground.
There's no security gate.
The fitness center is too small.
There's no fitness center.
The property is not on the bus line.
After looking at this list it should be fairly obvious that there are tons of possibilities for making objections on a an apartment mystery shop.
Though it seems almost daunting at first, when you think about it, it's almost easier to find elements of the apartments that you don't like verses ones that you do. However, it's always good to help the leasing agents out by mentioning things that you do like so that they can also point out the pros in the unit.
Do you have favorite objections to use on your apartment mystery shops?
Lindley K